I've been home from Europe over a week, after heading to Germany for the annual GStreamer conference and Linuxcon Europe.
We had a really great turnout for the GStreamer conference this year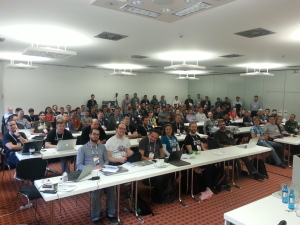 as well as an amazing schedule of talks. All the talks were recorded by Ubicast, who got all the videos edited and uploaded in record time. The whole conference is available for viewing at http://gstconf.ubicast.tv/channels/#gstreamer-conference-2014
I gave one of the last talks of the schedule – about my current work adding support for describing and handling stereoscopic (3D) video. That support should land upstream sometime in the next month or two, so more on that in a bit.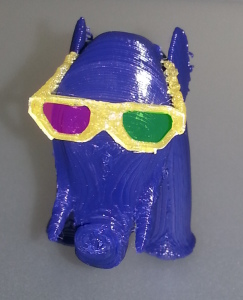 There were too many great talks to mention them individually, but I was excited by 3 strong themes across the talks:
WebRTC/HTML5/Web Streaming support
Improving performance and reducing resource usage
Building better development and debugging tools
I'm looking forward to us collectively making progress on all those things and more in the upcoming year.