Hi world! It's been several years since I used this blog, and there's been a lot of things happen to us since then. I don't even live on the same continent as I did.
More on that in a future post. Today, I have an announcement to make – a new Open Source company! Together with fellow GStreamer hackers Tim-Philipp Müller and Sebastian Dröge, I have founded a new company: Centricular Ltd.
From 2007 until July, I was working at Oracle on Sun Ray thin client firmware. Oracle shut down the project in July, and my job along with it – opening up this excellent opportunity to try something I've wanted for a while and start a business, while getting back to Free Software full time.
Our website has more information about the Open Source technologies and services we plan to offer. This list is not complete and we will try to broaden it over time, so if you have anything interesting that is not listed there but you think we can help with, get in touch
As Centricular's first official contribution to the software pool, here's my Raspberry Pi Camera GStreamer module. It wraps code from Raspivid to allow direct capture from the official camera module and hardware encoding to H.264 in a GStreamer pipeline – without the shell pipe and fdsrc hack people have been using to date. Take a look at the README for more information.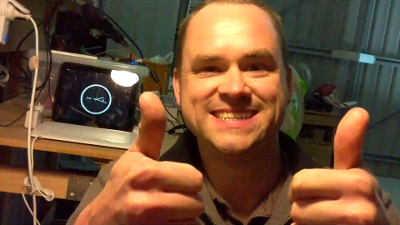 Sebastian, Tim and I will be at the GStreamer Conference in Edinburgh next week.