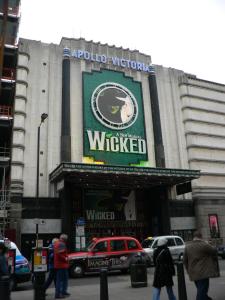 We took a trip to London this weekend. It started with some cheap BA tickets and a desire to see the musical Wicked – which was wonderfully done.
We were introduced to Wicked after reading Gregory Macguire's book of the same name. I really enjoyed the idea of taking a story that everyone knows inside out (The Wizard of Oz) and creating an entire other story within and around it. I'm obviously not alone, since both the book, the sequel and the musical have been smash hits all over the world.
While we were in London, we took the opportunity to visit Zaheer and Alia and see their lovely new-to-us house. We also did some unsuccessful hunting for a copy of Starfarers of Catan.
On Sunday, since the skies were clear, we decided to brave the queues and went on the London Eye. Afterward, we visited Madame Tussauds, which was fun.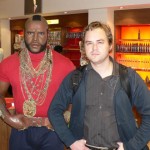 I pity the foo' that's never visited a Madame Tussauds.
On an unrelated note from the Serendipitous Amusements department, a curious moment as I was in Hamburg for work a few weeks ago. One night, as we were looking for a restaurant in town we tried to print a map from Google maps. When I got around to the printer, it was blocked with a paper jam from earlier in the day. After unclogging the paper, the printer proceeded to divest itself of other peoples' spooled jobs.
The first print job seemed to be a printout of someone's computer magazine subscription, and the very first page that emerged was this one: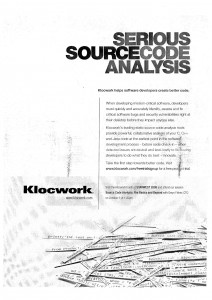 As I waited for my page, I was reading the Klocwork advertisement, and then was amused to note that amongst the source code at the bottom, I could discern lines that are clearly from GStreamer: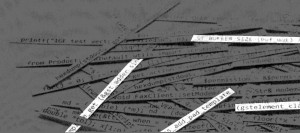 I recognise some of the lines from other open source projects, so hopefully someone else is as amused as I was to spot code from something they've contributed to 🙂